Just 25% of respondents think capitalism is good for society, a JUST Capital and Harris Poll has found.
The remaining 75% either say capitalism needs reform, or is irredeemable.
A poll done in May by JUST Capital and the Harris Poll has found that only 1 in 4 Americans believe that capitalism "ensures the greater good of society". The other three quarters of respondents believe either that capitalism needs to be more evolved than it currently is in order to achieve this goal (56%), or that no form of capitalism can achieve this at all (19%).
The results of the poll show a clear repudiation of modern, sometimes known as late-state, capitalism on the part of the majority of people living under it.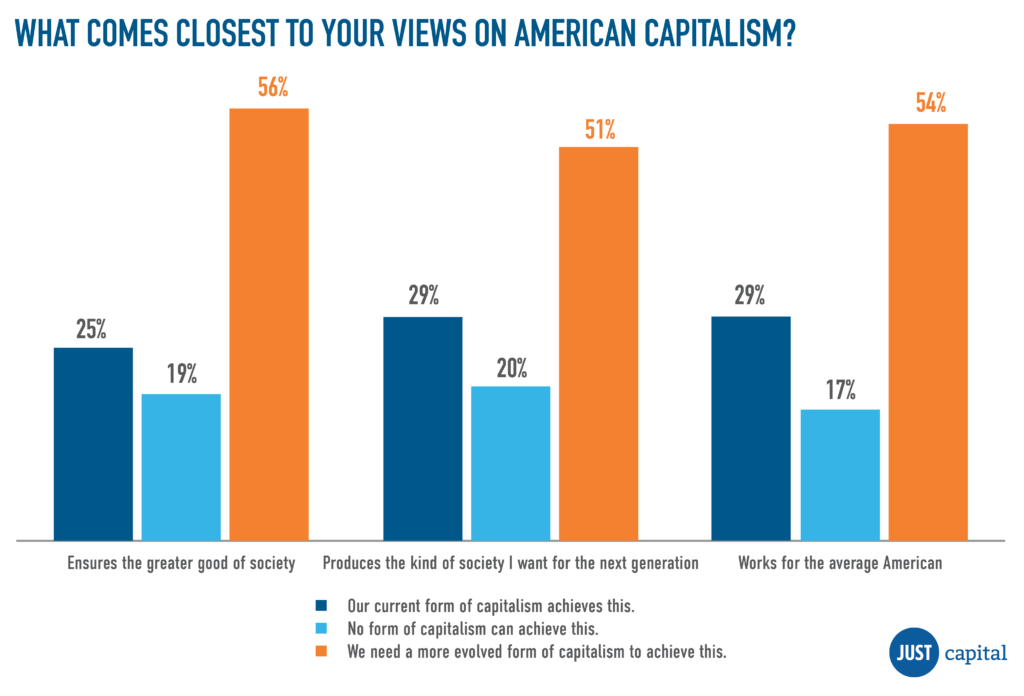 While shocking to some, the results should come as no surprise to those following the mass societal upheaval in the wake of the Covid-19 pandemic and the recent murder of George Floyd at the hands of Minneapolis police.
Even before this year's crises, inequality was reaching historic levels. Millions across the country are coming to the realization that our current form of capitalism and governance is designed to benefit the very wealthy, and not the vast majority of people. It remains to be seem what form this ideological momentum takes, but one thing is clear. The current system is facing an existential threat.
---
---
Categories: Business, Government, Politics